Articles & News
---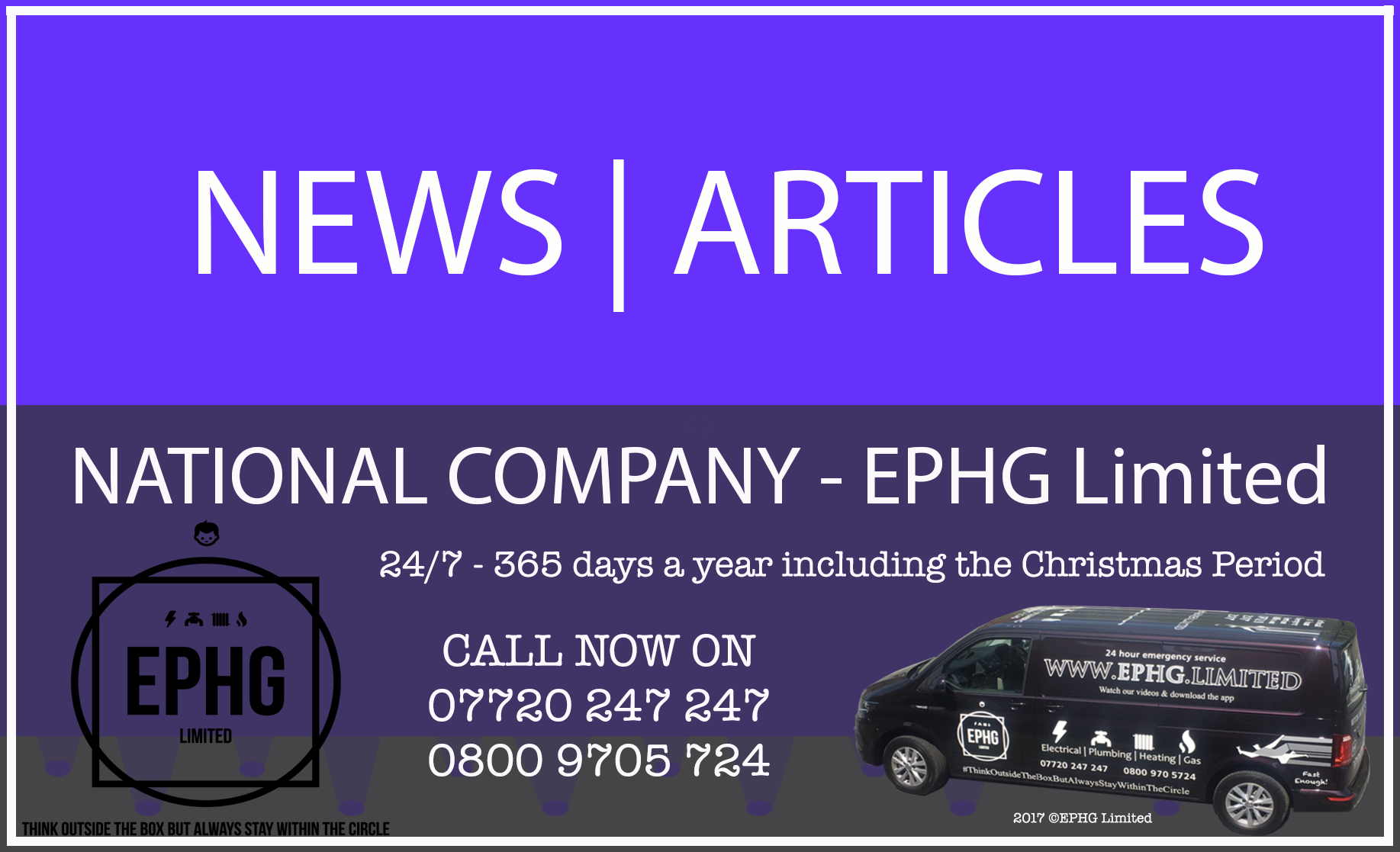 Welcome to EPHG Limited News & Articles where we share anything of interest regarding electrical, plumbing, heating and gas.
Our news page related to 'how to' articles and gives information to whats going on in the industry.
Our job is to give clients a service by assisting them there hour of need that also includes support contractors.
Our company like to write articles and news we believe are of interest to the public and keep as many people engaged as possible.
Just below we have seperated each category to make each subject as easy on the eye as possible for you to read.
---

Our first and largest article section comes under the boiler fault finding codes where we have over 100 articles relating to boiler faults.
It is always important to know that not only do we supply you with these boiler articles, we also give you an emergency boiler repair service when required.
From all the boler fault codes we have on our site are just one click away, that can give you plenty of information, so why not take a look and click into our Boiler Fault Codes.
Please remember that not only do we give you the information your looking for but we can also give you a call out service meaning, if you have a boiler fault, then give us a call on 07720247247.
---

One of our best articles up to date must be the mains water supply article as there are always many questions asked about the mains water feed and in time there should hopefully be more similar articles like this.
In the article we explain about the most likely location of the water mains, being either under the pavement or under the road that leads to the stop valve that is most likely located outside the clients boundaries
The mains water leading to the property gives you the distances, sizes and the colours you would expect for a mains water pipe.
For more about the mains water pipe, then please visit the article Mains Water Supply Information.
---
List Of Articles