Emergency Services
---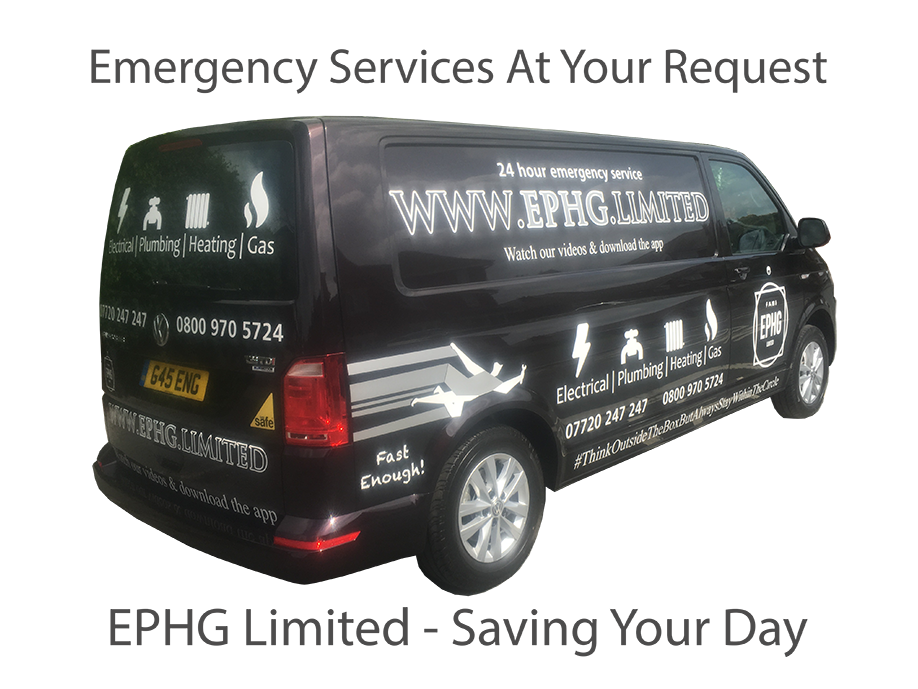 Welcome to EPHG Limited, the leading emergency services for electrical, plumbing, heating & gas company in the UK.
Our job is to make your job easier in finding a 24 hour emergency engineer and getting a contractor over to you immediately or within a reasonable time.
How it works: The client could be in a situation being, either the electric ring main has cut off, maybe it's water pouring through the ceiling or your central heating boiler isn't working, the client would then make contact to one of our staff members who would organise a contractor to make a visit to your property, a deposit would be made at the time of the booking, which covers the call out fee and starts with immediate effect from the time of the payment, all you need to do as the client is wait and remind yourselve of the Terms that you've already agreed.
The reason you would call our company rather than any other company would be the protection and advice we offer is second to non meaning; you the client are protected by our terms when using a contractor being of an urgent service that is either from an electrician, plumber, or a gas safe engineer.
Please feel free to watch our video.

Emergency Service by EPHG Limited
---
As well as giving an emergency services of urgent nature, we offer advice and help incase of a dispute from the moment we take the booking to the moment of a resolution.
We are a company that find the contractors for you and with over 1020 contractors registered, we do our best to choose the best engineer within the area you are calling from.
All our staff are highly trained and any new staff that are employed by our company are given a handbook in how to work for EPHG Limited.
To ensure that our staff are the best, our staff are rated within the company meaning they get negative points if a complaint comes in and further training is given.
EPHG Limited also have a social group being a network of contractors and in the group we always talk about how to run a better business giving plenty of advice and therefor we believe this has a knock on effect that engineers on our system work better.