Adding Radiator Central Heating Noises
---
Can adding radiators to a central heating system create a noise, a question asked by many and hopefully we can be here to help you resolve the issue.
Adding Radiators can create a noise if the central heating system is fitted incorrectly
---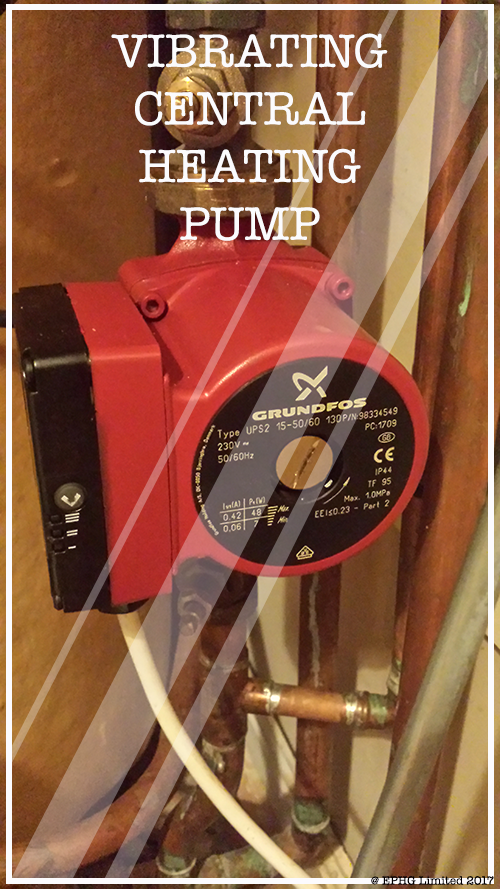 Adding radiators to a central heating system should not create a noise unless there is a problem with the central heating system that is currently installed.
In September 2017, EPHG Limited had received a call regarding a central heating system making noises within the airing cupboard due to a couple of new radiators being added a couple of years back.
In general, adding the radiators shouldn't be an issue, however, when it does become an issue then it requires professional heating engineers to put the problem right to save the annoying noise from occurring most of the time'.
By trying to ignore a noise, it may not only just be annoying, it may also result in the client requiring an Emergency Heating Engineer and in most case, at the worst point of the day being in the middle of the night when most damage can be caused.
The client in question as per the images sent over, their issue was that they had possible two heating engineers or plumbers come over and replace the central heating pump and the pump valves and still, it didn't make a difference.
In the email sent from the person with the noise issues, explaining 'when the hot water of central heating starts up, there is a very loud noise that comes from the airing cupboard. The loud noise can last up to 5 minutes at a time, bear in mind the gas boiler is located in the garage'.
'Upon the noise starting up, the volume of the noise from the central heating pump or the airing cupboard reminds me of an helicopter, it is that loud'.
'The next port of call was to change the pump and valves and that didn't do the trick, the central heating system in the airing cupboard was still as loud as ever'.
'The central heating system was drained down as the central heating water was black and had a chemical put into the central heating system and checked the clips to the central heating is also secure and not rattling'.
As part of the agreement to try and find out what the issue is, by helping out and giving advice, we agree to post this to a load of engineers, some being highly regarded in the central heating industry and some not so and just below here are the replies we've received.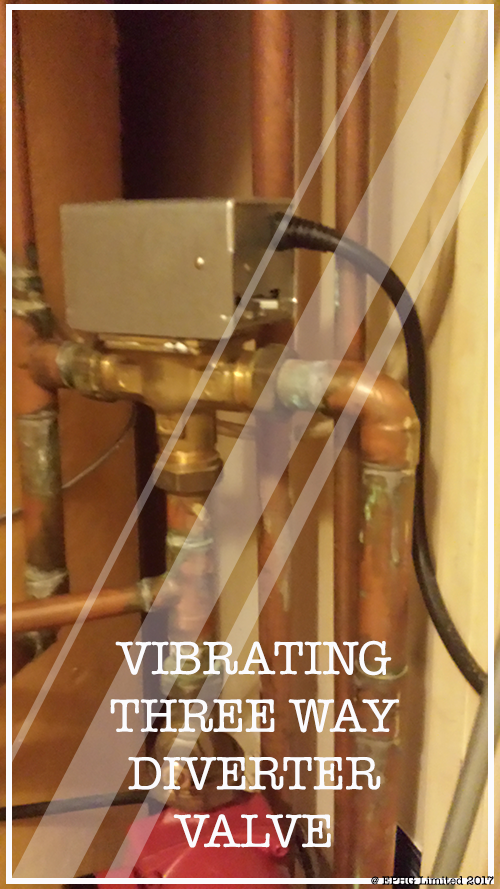 Social answers common questions regarding a noisy central heating system when adding new radiators.
Paul Lenton: Pump valves can rattle.
Michael Kelly: Make sure that bypass is shut no need for it.
Ricky Duddering: Return from new rads appropriately connected?
Paddy McGivney: Remove header tank pressurise system and check connections from new radiator and also making sure boiler to cupboard are right way round.
Stephen Mellor: Tell them to get an engineer out, it's not like you can Whatsapp them a repair is it? > Martin Smith: They've had two engineers out already, not sure who but just going of there word and there looking for advice at the moment as they don't want a company to rip them off as they've already been charged for work on it > Stephen Mellor: You could quite possibly, even though in good faith, give them an incorrect diagnosis.
Matthew Daniels: Could be a restricted cold feed.
Stuart Lyons: The 3port, Honeywell 3 ports have been known to have a faulty/noisy base, sometimes like a slight water hammer.
Kieran Wesson: Depends how the New rad was piped into the system, could be hammer on the TRV.
Glen Ashworth: Trv chattering sounds like it's coming from everywhere in house when happening , tell her to go round closing TRV's see if noise stops and if so remember which one so it can be replaced.
Andrew Jones: As above. Could be a cheap TRV.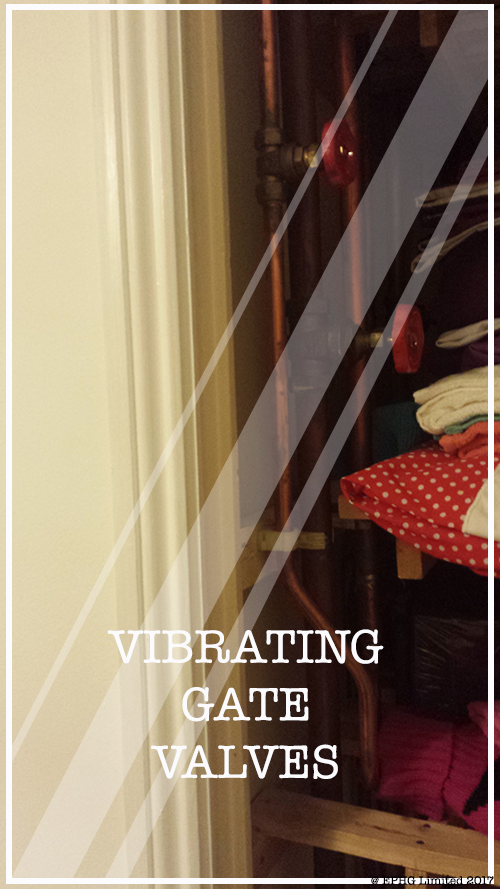 Dave Hignett: Whereabouts is the job? > Martin Smith: Don't know Dave, however, I could ask them > Dave Hignett: it'd be worth one of us giving it the once over wouldn't it?
Kamal Uddin: Possible one of the TRV'S causing this or Lock shield valve.
Gary Looker: TRV.
Ron Disbury: I had a potter ton wall hung boiler cast heat exchanger after 5 mins of running is sounded like a 747 was trying to land in the bedroom the whole house shook it was a blocked heat exchanger ha ha ha.
Steve Davies: As been mentioned above, if it only started with the new radiator being fitted that would be my starting point, check TRV, I know they are bi-directional but they don't all work correctly also have they notched any joists for the pipework? could be tight on the pipes!
Jamie McCombie: Difficult without being there but looking at setup, I'm thinking it's cold feed issue. I would do away with 15mm cold feed and combine it with 22mm open vent and take it from bottom of f and e tank.
Paul Masters: RV Reversed flow or a blob of air.
Andrew Millward: Minimum flow for the boiler must be maintained so the bypass may be required. A gate valve is not suitable as a bypass and can rattle if not locked open or closed as can gate type pump isolation valves. The distance between the open vent and cold feed is effectively increased by the bends. The system is dirty. These issues may be linked. Paddy McGivney recommend sealing the system. I agree but doubt it will fix the noise.
DH Plumbing & Heating: 3 way valve partially jamming making the noise, had one the other week, upsized the cold feed there as well, should sort it.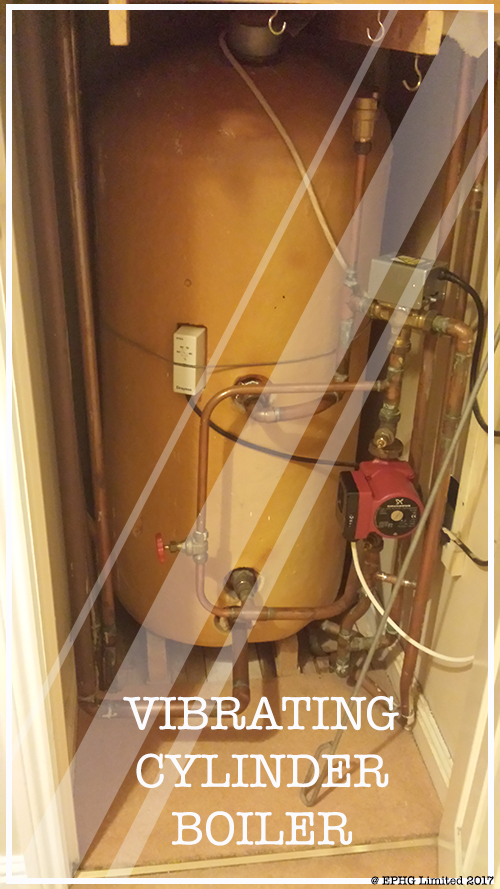 Jimmy Nolan: The 3 port valve is slow acting and the boiler need to be held off with time delay for 5 min(?) until valve opens or else leave valve energized in open or modulated position.
Amar Okhai: Flow return the wrong way around or bidirectional valves not fitted?
Paul Lerner: Coil vibrating could be anything without going and listening.
Ash Raine: The age of the tank is a worry.
Kev John: May well be the TRV on the new rad.
Some of the cheap ones work fine on pressurised systems but rattle like mad on low pressure systems. > Jimmy Nolan: Kev don't think the TRV is in the airing cupboard? > Kev John: Doesn't need to be. You never had a worn diaphragm on a float valve sounding like its coming from elsewhere on the system. > Paul Lerner: If the noise genuinely comes from the airing cupboard then its likely to be something in the airing cupboard.
Traian Balint: Would say downstairs boiler Hex clogged causing overheating steam raising on the flow pipe, therefore rattling noise on the airing cupboard hope I'm right, Ive had this scenario before. > Jimmy Nolan: Why does it stop after 5 minutes? > Paul Lerner: If its the boiler it might have modulated to low flame. If its a gianoni he they can make helicopter noise if coil blocked.
I would like to thanks everyone for taking part and would be very interested in finding out the outcome of this.
Personally I would think about what courses a noise in the central heating system when adding a new radiator and would pay special attention to what Andrew Millward has to say in his comments.
When a central heating system is running and making noises, there could be a combination of issues, one being an incorrectly maintained system and the other being the unbalanced, having the correct central heating valves is important and a correct flow of water circulating the system.
If by adding two new radiators causes any issues then it may be an idea to turn them radiators completely off and making sure all valves are fully open apart from radiators.
It is very common that care is not taken when planing the sizes of pipe work and keeping a good balance of flow when a central heating system is fitted but more so when radiators are added.
The best option and the best advice that can be given here is to get a central heating engineer that is well up on these sort of issues that can visit and start a full investigation, it may be easier to find than expected.