Signed Notes App
---
Looking for that signature for an agreement you have including images, notes and an added invoice if requires, we welcome you to signed notes. (More information to follow soon).
Information on the signed notes App sometime regarded as the Signed Agreement App
---
I hope you enjoyed the Signed Notes video above, well thats if you've watched it. If not, you can either watch it or just have a read of this article. In the video, just before you get to know more about the signed notes app, unfortunatley you get to listen to Martin Smith (me), then I will give you an indepth about the signed notes app itself.
The reason why Signed Notes is good for you and also good for the customer, it gets to record important information such as images, time of signature, verbal notes become writen notes, it will send all details to the customer and the person who uses the notes but not only does it send to both parties, it also sends another email to the chosen party if you decide to include them.
First you will need to download the App from either the android play store or the iOS Apple store, you will need to search for 'Signed Notes', if your unable to find signed notes in either app store it is because maybe your setting are incorrect or your searching from a tablet/ipad.
If your searching from an ipad, in the settings when searching the app store, you will need to change the settings in the store to iphone apps, then all of a sudden, there you will find the signed notes app.
How to register once signed notes have been downloaded
Once you have download the signed notes app, you will then need to sign up but make sure your in a located signal area as the native side of the app doesn't work until you have signed up correctly first.
To be able to use the app, you will need to click onto sign up, once you land on the page you will need to include as many details as possible by including your full name, business name if applicable, email address, password, address and telephone number and then submit. You will then get a congratulations message saying you have successfully signed up.
What do I need to do once I have signed up to signed notes before I decide to use the signed agreement app
Once you are signed up to the app, you will then need complete your own terms and conditions but if your like many others and you don't know what to write, then just below this article will be a template to help you out.
If your a contractor to EPHG Limited, you will need to include the email address martin@ephg.limited as an additional email section by going into the menu and clicking on 'Emails'. However if you want to use it for yourself and nothing relating to EPHG Limited, then you can temporarily delete the email and put it back afterwards.
In the signed notes app, you also have a profile that you can change if you require or just use the create note tab from the bar in the menu area, for this you need internet signal.
Can I use signed notes app with no signal
Signed notes is a native app meaning you can use it when it comes to having no signal apart from entering the menu bar but for the most important part where your getting an agreement or importing your agreement, you don't require signal apart from emailing the signed agreement to the other parties email.
How to use the signed notes app
Once your ready to use signed notes before getting an agreement, I will include some image as an example but also explain on what to do.
First of all when clicking on the signed notes app on your phone or ipad, you will enter the app. You then need to click on 'CREATE NEW', of which you will enter an area where it asks for the other parties details.
If your agreement is with a company, you can include the company name, the person you are getting the agreement with, it is important that you include the responsible persons name of who will be signing. If someone else is signing on there behalf, then it is a good idea to also include there name on the notes before getting a signature. You will also need to include there telephone number and there email address for somewhere for the signed agreement to be sent to.
What do I include on the signed notes app agreement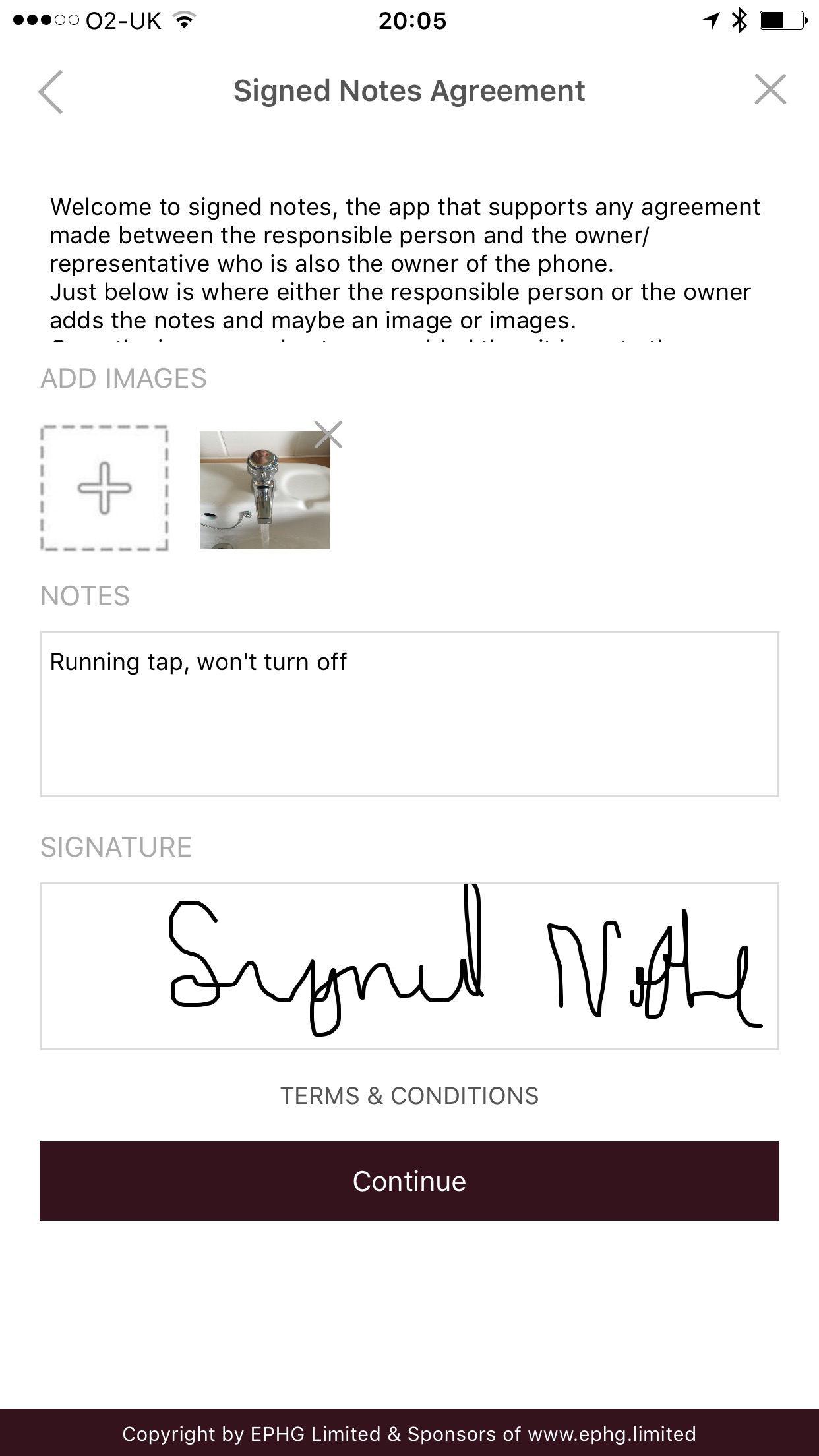 Just before you get the responsible person to sign, we strongly advice you to take a picture of the subject you are getting the agreement signed for. You can get just one picture if this is all you feel you need and in most cases on the first signature, you will only need one picture but if you need more than one, you can include more.
You will then require to make a note about the subject that your getting a signed note agreement for. In most case if your like me and use it as an emergency plumber, you can make a very simple note for example, running tap, won't turn off.
The final part where you pass the signed notes agreement over to the responsible person, you give them a chance to make any changes but in most likely terms, they will just sign and agree to your notes without looking too far into the details. You can then press continue and get started on what the signed agreement is all about.
Can I make any further signed notes and agreements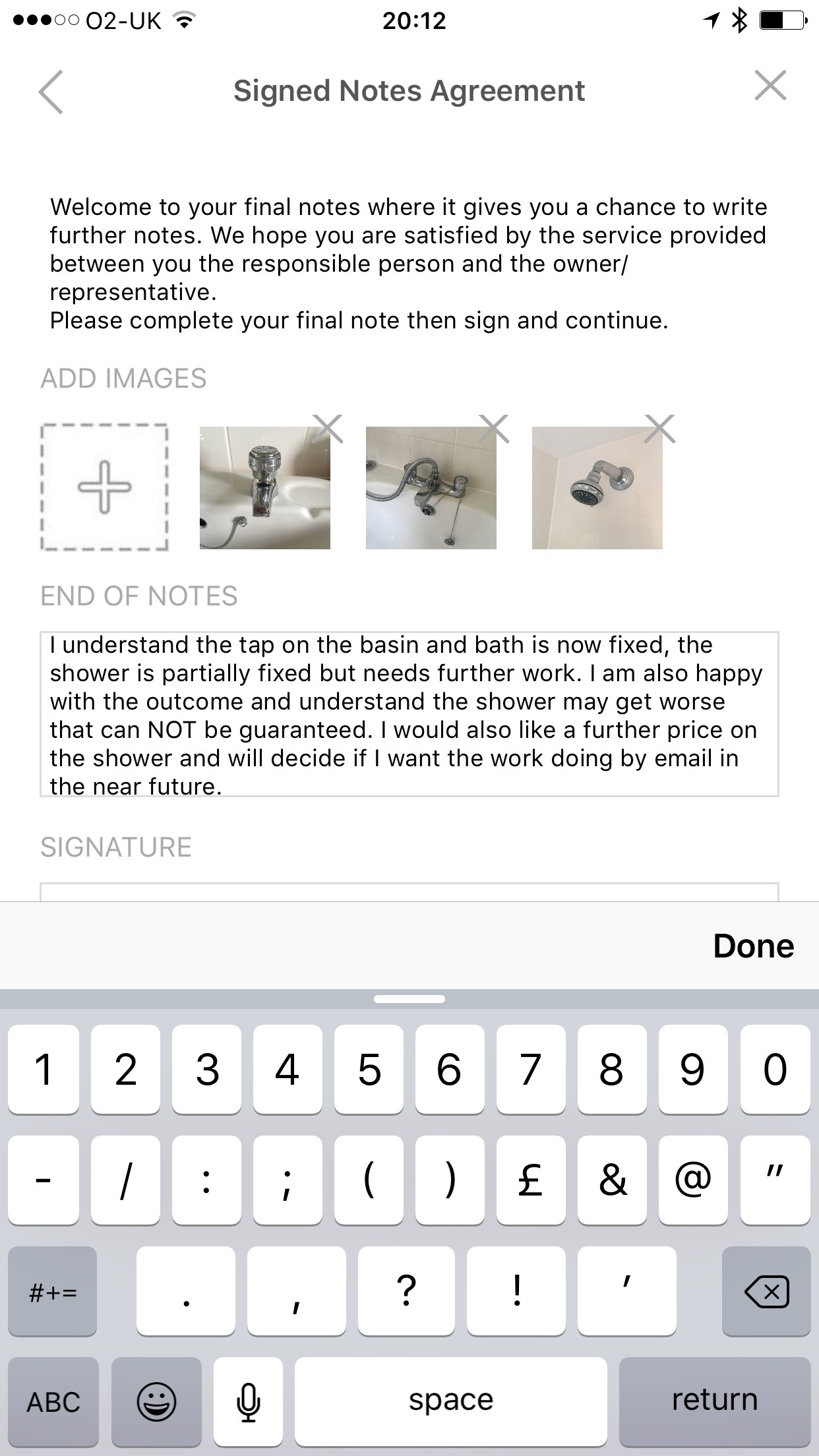 If your a trademen and like most typical jobs when you get into it, there is in most case extras that requires to be added as an agreement and this is my favourite part. Yes you can add further picture and extra notes and yes you can also get an agreement when the customer also signs. This is great because it also time stamps the time of every signature.
Once you have a further agreement in place you can carry on with your agreement and at the end, you can then get a final signed agreement including images, notes and so on.
Who gets a copy of the signed notes agreement
Once you have the full agreements in place, there will be some simple questions as listed below but the signed agreement will go to the email address in the email section of the emails from the menu bar but also the responsible person you have an agreement with.
Would you recommend this app (Signed Notes) or use it yourself?
Are you happy with the owner/representative and would you rate your experience?
The answer to both those questions that are also a part of the agreement we hope are 'YES', however you can chose 'NO' as it is important to know how the person making the signed notes agreement feels.
What else can the signed notes agreement do
The signed notes agreement also gives you the chance to send a very basic invoice and reduces the complaints from the responsible person of not receiving a receipt.
Is there anything else we can expect from signed notes in the past, the present or the future
As time goes by and people get to use the app, we may feel that we need to add some information to this article but hopefully we have covered it all.
In the future we plan to add or make changes to the app for a better experience on the signed notes app. It may be a good idea to get feed back but like always, Martin Smith who came up with the idea will always be thinking of improvements.
We would like to thank the makers of this Signed Notes App Blush Digital who built the app and made it possible for you to use.
Signed Notes Terms and Conditions templates you can use as shown below
I agree that any work undertaken and agreed for between myself the person signing will be confidential between the company/business I represent via the agreed terms.
I also agree that any pictures signed for I give the user of this app and there representatives the permission to use in social media as long as it's deemed reasonable.
I am also happy if you or the company you represent contact us in regarding the information via the App that may help us in any future representation.
I am also happy for the user of this app to use any notes in regarding any reviews made.
I also acknowledge that when I sign each note, the signature is time stamped.
I also acknowledge I am able to download the app and use it for my own personal needs such as my own business or just for fun or I can also ask the tradesmen to sign for my own personal agreement.
Just below is another article about a VW van that has had aluminum van lining and storage which was a video made previously to this video
---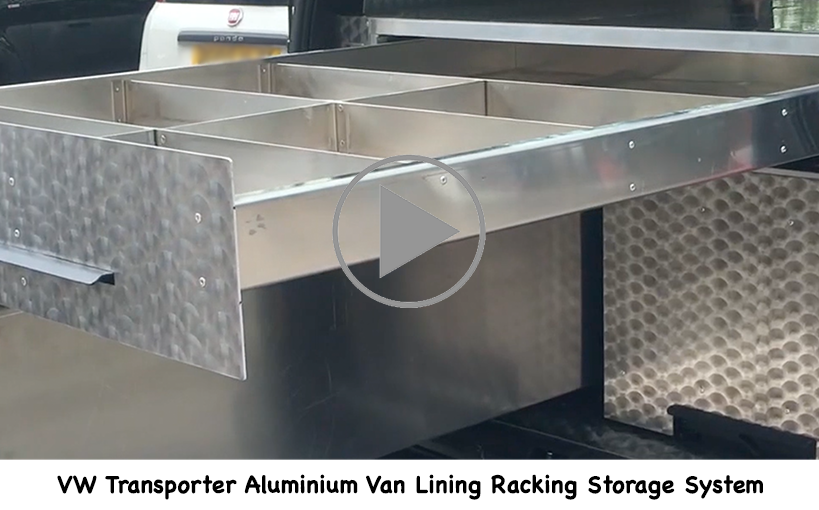 ---